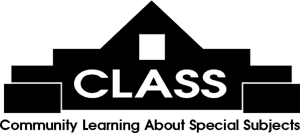 Some Art Works and CLASS-sponsored events (receptions, fundraisers) are held at the Litchfield Exchange; others (Moveable Feasts, Kimbel Concert Series, and Women's Retreats) are held other locations.
Click on class number 184 here or below to complete the enrollment form:
184 - Kimbel Concert: Feelin' Groovy (6/18/16)

Instructor: Donna & Mark Groom
Dates: Jun 18, 2016 to Jun 18, 2016
Time: From 3:00 PM to 5:00 PM
Materials: Light refreshments provided, BYOB
Class Cost: $25.00
Is Class Open? no
Description: Pianist Donna Groom (lead female vocalist) and husband Mark (drummer) have performed with the legendary "Skyliners" since 1981. Together their "Feelin' Groovy" show of hits from the 60s and 70s include favorites by Patsy Cline, Petula Clark, Dusty Springfield, The Carpenters, Carly Simon, Stevie Wonder and more. Enjoy great music live (no computer-generated tracks) - the duo's choice of material, wide range of styles, complementary rapport (after 30 years playing together!) is a pleasure to see and hear. Visit www.DonnaGroom.com and YouTube selections from their Stevie Wonder CD "Just Wonderin'..." Space is limited, concert held at Kimbel Lodge, Hobcaw Barony.