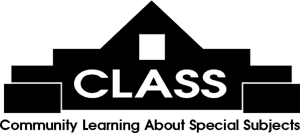 Some Art Works and CLASS-sponsored events (receptions, fundraisers) are held at the Litchfield Exchange; others (Moveable Feasts, Kimbel Concert Series, and Women's Retreats) are held other locations.
Click on class number 183 here or below to complete the enrollment form:
183 - Kimbel Concert: Zydeco with Ceasar (4/30/16)

Instructor: Lee Brockington emcees this CLASS Production
Dates: Apr 30, 2016 to Apr 30, 2016
Time: From 3:00 PM to 5:00 PM
Materials: BYOB (snacks, iced tea, openers, cups, napkins provided)
Class Cost: $25.00
Is Class Open? no
Description: Born Donald Ceasar in the bayou of Louisiana, heart of Creole and Cajun country, where his grandfather, Alphonse "Boisec" Ardoin, was a pioneer in the Zydeco music movement, Ceasar has been entertaining audiences of all kinds since the age of 6 playing drums for "Boisec's" band. Since then, he has evolved into a consummate, multi-talented act performing on drums, harmonica, keyboards along with singing lead vocals and exuberant dancing which will leave you breathless! Check out his viral YouTube dance tribute to James Brown! Space is limited. Advance tickets available only through CLASS. Laissez les bon temps roulez!