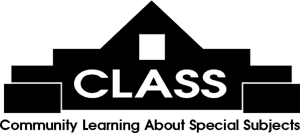 Some Art Works and CLASS-sponsored events (receptions, fundraisers) are held at the Litchfield Exchange; others (Moveable Feasts, Kimbel Concert Series, and Women's Retreats) are held other locations.
Click on class number 165 here or below to complete the enrollment form:
165 - Women's Weekend Retreat at Sea View Inn 2020

Instructor: Lee G. Brockington
Dates: Nov 8, 2020 to Nov 10, 2020
Time: From 12:00 PM to 11:00 AM
Materials: Bring adult beverages and bedroom shoes.
Class Cost: $450.00
Is Class Open? Yes
Description: Join "local treasure" Lee Brockington at a 1937 oceanfront inn and celebrate history, ecology and sisterhood. Three days "at girls camp," eating Southern meals prepared and served by Gullah women, and learning lessons of time and tide are highlights of the weekend. Talks on the front porch, back porch, deck and dock are complemented by walks on the beach and along the creek to enhance your understanding of Waccamaw Neck history and Pawleys Island ecology. Arrive for Sunday dinner at noon, depart after breakfast on Tuesday. $400 pp, double occupancy; $450, single. Six meals provided. Let us know if you have dietary or mobility restrictions. Participants should bring adult beverages and bedroom shoes! Register with CLASS at 843-235-9600.