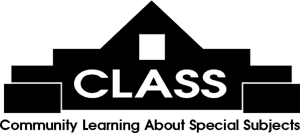 Some Art Works and CLASS-sponsored events (receptions, fundraisers) are held at the Litchfield Exchange; others (Moveable Feasts, Kimbel Concert Series, and Women's Retreats) are held other locations.
Click on class number here or below to complete the enrollment form:
- Art Works presents Spring for Bike the Neck

Instructor: Local Artists and Authors
Dates: Mar 23, 2019 to Mar 23, 2019
Time: From 2:00 PM to 5:00 PM
Materials:
Class Cost: $0.00
Is Class Open? yes
Description: Welcome spring with a FUNd-raiser to complete the North Litchfield Safety Connector linking Huntington Beach State Park to the Waccamaw Neck Bikeway. Get your bike spring-tuned by Cyclopedia professionals (seat, handlebars, and brakes adjusted; free repair estimates), check out a variety of new bicycles, bid on terrific raffle items (including two bikes!), enjoy a spring art and book fair, great refreshments and music by the Pawleys Island Jazz Quintet! (If you are an artist or author and wish a table in the atrium to promote your creations, email [email protected] to reserve a space. $20 donation to Bike the Neck.) Free to look, listen, chat, nosh and ride!