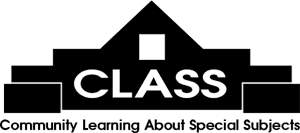 The Moveable Feast features literary luncheons with exciting authors at area restaurants on Fridays, 11 am - 1 pm, $30 each with a $5 cash rebate if the featured book is purchased.
Email
or call 843-235-9600 for more information.
Click here to register online!

Author:
Taylor Brown
Date/Time:
Friday 02/22/2019 at 11:00 AM
Book:
Gods of Howl Mountain
Synopsis:
Award-winning author Taylor Brown explores a world of folk healers, whiskey-runners, and dark family secrets in the high country of 1950s North Carolina. Bootlegger Rory Docherty has returned home from Korea to the fabled mountain of his childhood - a misty wilderness that holds its secrets close and keeps the outside world at gunpoint - to run bootleg whiskey for a powerful mountain clan in a retro-fitted '40 Ford coupe. With gritty and atmospheric prose, Taylor Brown brings to life a perilous mountain and the family that rules it.
Restaurant:
Inlet Affairs
Menu:
Directions: