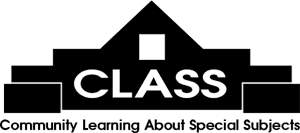 The Moveable Feast features literary luncheons with exciting authors at area restaurants on Fridays, 11 am - 1 pm, $30 each with a $5 cash rebate if the featured book is purchased.
Email
or call 843-235-9600 for more information.
Click here to register online!

Author:
Ruth Miller & Linda Lennon
Date/Time:
Friday 01/11/2019 at 11:00 AM
Book:
The Angel Oak Story
Synopsis:
Angel Oak is estimated to be more than 400 years old. The story of the live oak begins with the "purchase" of Johns Island from the Cussoe Indians by a representative of Sir Anthony Ashley Cooper in 1675. The land upon which the tree grows was then granted to Abraham Waight in 1717. The oak garnered its name when descendant Martha Waight married Justus Angel. This same family maintained ownership of the property for 242 years. Today, the Angel Oak is owned by the City of Charleston. Authors Ruth M. Miller and Linda Lennon describe life on Johns Island through 300 years and the special place the tree has held in the hearts of Lowcountry residents. A foreword was provided by Becky Woods, communications manager for the Lowcountry Land Trust.
Restaurant:
Hot Fish Club, Murrells Inlet
Menu:
Directions: