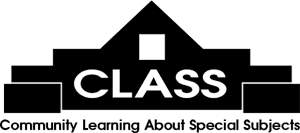 The Moveable Feast features literary luncheons with exciting authors at area restaurants on Fridays, 11 am - 1 pm, $30 each with a $5 cash rebate if the featured book is purchased.
Email
or call 843-235-9600 for more information.
Click here to register online!

Author:
Lou Ellen Watts
Date/Time:
Friday 01/04/2019 at 11:00 AM
Book:
Sleeping in Dixie's Feather Bed
Synopsis:
Subtitled "Growing Up White in the Segregated South," Lou Ellen's memoir is a detailed and vivid personal recollection of a culture on the very brink of change. Around her the Civil Rights movement was beginning and growing, but Lou Ellen describes her own indifference: she was busy growing up and achieving with many personal friendships and what would be her profession of teaching music. Then, one experience at a multi-cultural camp in the north "kicked" her out of Dixie's comfortable but intolerant feather bed. Lou Ellen Watts became an advocate for a widely based and tolerant society.
Restaurant:
Root, Georgetown
Menu:
Directions: