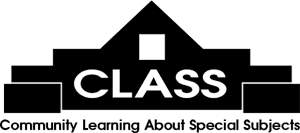 The Moveable Feast features literary luncheons with exciting authors at area restaurants on Fridays, 11 am - 1 pm, $30 each with a $5 cash rebate if the featured book is purchased.
Email
or call 843-235-9600 for more information.
Click here to register online!

Author:
Elizabeth Berg
Date/Time:
Tuesday 12/11/2018 at 11:00 AM
Book:
Night of Miracles
Synopsis:
The sequel to "The Story of Arthur Truluv," this 21st book by New York Times best-selling author Elizabeth Berg can be read as a stand-alone book. It focuses on the fictional town of Mason, Missouri, and the characters who live there, especially the seemingly irascible Lucille, who has begun teaching baking classes in the town. You are also introduced to new characters: Monica, a waitress at Polly's Henhouse, and Tiny, a cab driver who is head over heels about Monica but can't quite make his feelings known. Iris is a new resident of the town who has left Boston to try to forge a new life and get over a divorce. And you meet Abby, who is dealing a terrible diagnosis affecting not only her but her husband and 10-year old son. This novel is meant to provide comfort and offer hope, and to remind us all of the goodness inherent in every person.
Restaurant:
Pawleys Plantation
Menu:
Directions: