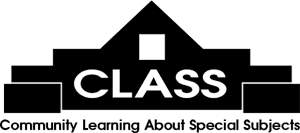 The Moveable Feast features literary luncheons with exciting authors at area restaurants on Fridays, 11 am - 1 pm, $30 each with a $5 cash rebate if the featured book is purchased.
Email
or call 843-235-9600 for more information.
Click here to register online!

Author:
Elin Hilderbrand
Date/Time:
Tuesday 10/09/2018 at 11:00 AM
Book:
Winter in Paradise
Synopsis:
Join New York Times bestselling author far from her Nantucket roots for the beginning of her thrilling new winter series – The Paradise. Irene Steele's idyllic life – house, husband, family – is shattered when a late-night phone call reports her beloved husband has been found dead. Added to her grief is the perplexing detail that he was found on St. John island, a tropical paradise far removed from their suburban life. Leaving the cold winter behind, Irene flies down to the beautiful Caribbean beach only to make another shocking discovery: her husband had a secret second family. As Irene investigates the mysterious circumstances of her husband's death, she is plunged into a web of intrigue and deceit belied by the pristine white sand beaches of St. John's.
Restaurant:
Inlet Affairs
Menu:
Directions: