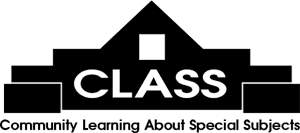 The Moveable Feast features literary luncheons with exciting authors at area restaurants on Fridays, 11 am - 1 pm, $30 each with a $5 cash rebate if the featured book is purchased.
Email
or call 843-235-9600 for more information.
Click here to register online!

Author:
Diane Chamberlain - Post-Florence Flood Reschedule
Date/Time:
Tuesday 10/23/2018 at 11:00 AM
Book:
The Dream Daughter
Synopsis:
The New York Times, USA Today and Sunday Times bestselling author of 25 suspenseful stories that touch both heart and mind, Chamberlain's newest is influenced by her former career as a social worker and psychotherapist. When Caroline Sears receives the news that her unborn baby girl has a heart defect, she is devastated. It is 1970 and there seems to be little that can be done. But her brother-in-law, a physicist, tells her that something can be done to save her baby. Something that will require a kind of strength and courage that Caroline never knew she had. Something that will mean a mind-bending leap of faith on her part. And all for the love of her unborn child. A rich, genre-spanning, breathtaking novel about one mother's quest to save her child, unite her family, and believe in the unbelievable. Diane Chamberlain pushes the boundaries of faith and science to deliver a novel you will never forget.
Restaurant:
Pawleys Plantation
Menu:
Directions: