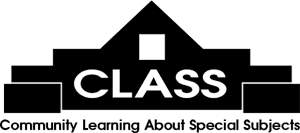 The Moveable Feast features literary luncheons with exciting authors at area restaurants on Fridays, 11 am - 1 pm, $30 each with a $5 cash rebate if the featured book is purchased.
Email
or call 843-235-9600 for more information.
Click here to register online!

Author:
Amanda Stauffer
Date/Time:
Friday 08/17/2018 at 11:00 AM
Book:
Match Made in Manhattan
Synopsis:
A graduate of Yale and Columbia Universities who works as an architectural conservator, restoring historic landmarks across the country, Amanda headed to match.com when she grew frustrated with New York City's dating scene. Her experiences provided her with a lifetime of warm and fuzzy memories, a few friends, and an abundance of material for a book or a career in comedy. Let's go for the book first: Amanda's doppelganger Alison finds herself confused, lonely, and drastically out of touch with the world of modern dating. Refusing to wallow, she signs up for a popular dating app and resolves to remain open-minded and optimistic as she explores the New York City singles' scene. "Match Made in Manhattan" is a fast-paced, contemporary story about the struggles of dating in the digital age. Replete with online profiles, witty dialogue, and a super-supportive group of female friends, this all-too-real and relatable debut novel will have readers laughing, crying, and rooting for Alison all the way to the end.
Restaurant:
Carefree Catering
Menu:
Directions: