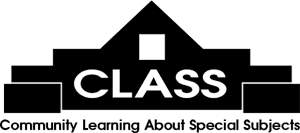 The Moveable Feast features literary luncheons with exciting authors at area restaurants on Fridays, 11 am - 1 pm, $30 each with a $5 cash rebate if the featured book is purchased.
Email
or call 843-235-9600 for more information.
Click here to register online!

Author:
Mary Ann McFadden
Date/Time:
Friday 06/15/2018 at 11:00 AM
Book:
The Cemetery Keeper's Wife
Synopsis:
In 2007 McFadden "won the literary lottery" when her originally self-published novel, "The Richest Season," sold at auction and was translated into multiple languages. Her publishing journey has inspired many new authors. Ten years and four novels later, she explores what happens when the line between the past and the present begins to blur… Rachel Miller is on the cusp of a new life when she moves to Union Cemetery after marrying Adam, the 7th generation cemetery keeper. Though she's known him only twelve weeks, his tender love seems like a miracle of fate after her years alone. On her first walk through the lush and silent grounds of her new home, Rachel discovers a stunning monument to Tillie Smith, who died in 1886. Reading the words carved into the stone, "She Died in Defence of Her Honor," Rachel is overcome by a powerful memory buried deep in her past. The novel poignantly blends fact and fiction as two women scarred by shame, and separated by more than a century, reach across time to rewrite history.
Restaurant:
Kimbel's, Wachesaw Plantation
Menu:
Directions: