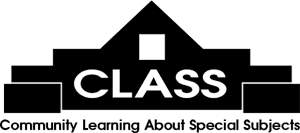 The Moveable Feast features literary luncheons with exciting authors at area restaurants on Fridays, 11 am - 1 pm, $30 each with a $5 cash rebate if the featured book is purchased.
Email
or call 843-235-9600 for more information.
Click here to register online!

Author:
William Baldwin & Selden Hill
Date/Time:
Tuesday 04/17/2018 at 11:00 AM
Book:
Carolina Rambling
Synopsis:
This is the third collaboration of Billy (co-author with Genevieve "Sister" Peterkin of the beloved memoir, "Heaven is a Beautiful Place") and Bud (founding director of the Village Museum in McClellanville). In the tradition of "The Unpainted South" and "These Our Offerings," "Carolina Rambling" shares a touching elegiac look at the Lowcountry's holy places – from abandoned homes, disintegrating barns, tiny churches and forlorn cemeteries to the shrinking livelihoods of rice, cotton and shrimp. The word and image pictures of small town, rural South will fill your heart with joy and sadness. The complementarity of Bud's photographs and Billy's poems is a match made in heaven. This is CLASS Publishing's 12th publication!
Restaurant:
Kimbel's, Wachesaw
Menu:
Directions: