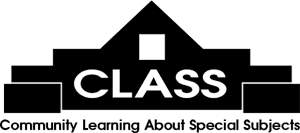 The Moveable Feast features literary luncheons with exciting authors at area restaurants on Fridays, 11 am - 1 pm, $30 each with a $5 cash rebate if the featured book is purchased.
Email
or call 843-235-9600 for more information.
Click here to register online!

Author:
Dorothea Benton Frank
Date/Time:
Monday 05/14/2018 at 11:00 AM
Book:
By Invitation Only
Synopsis:
What happens when a young sophisticated Chicagoan falls for the owner of a farm on Johns Island, a lush Lowcountry paradise off the coast of South Carolina – trading the bustle of a city for a small southern town. City mouse meets country mouse in this thoughtful, timely, humorous and bighearted tale – just what we'd expect from Dottie – and we get her the day before her book release date! This Feast is $60 and includes the book. For everyone asking how to get an "invitation," "By Invitation Only" is the title of the book not a qualifier!!
Restaurant:
Pawleys Plantation
Menu:
At the publisher's request, Dottie's feast has been moved to Monday, May 14 - the day BEFORE the book is released to the public!
Directions: