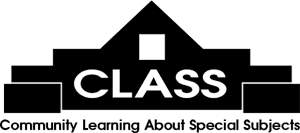 The Moveable Feast features literary luncheons with exciting authors at area restaurants on Fridays, 11 am - 1 pm, $30 each with a $5 cash rebate if the featured book is purchased.
Email
or call 843-235-9600 for more information.
Click here to register online!

Author:
Kathleen Rooney
Date/Time:
Friday 04/27/2018 at 11:00 AM
Book:
Lillian Boxfish Takes a Walk
Synopsis:
It's the last day of 1984, and 85-year-old Lillian Boxfish is about to take a walk. As she traverses a grittier Manhattan, a city anxious after an attack by a still-at-large subway vigilante, she encounters bartenders, bodega clerks, chauffeurs, security guards, bohemians, criminals, children, parents, and parents-to-be – in surprising moments of generosity and grace. While she strolls, Lillian recalls a long and eventful life that included a brief reign as the highest-paid advertising woman in America – a career cut short by marriage, motherhood, divorce, and a breakdown. In this love letter to city life – however shiny or sleazy – Rooney paints a portrait of a remarkable woman across the canvas of a changing America: from the Jazz Age to the onset of the AIDS epidemic; the Great Depression to the birth of hip-hop.
Restaurant:
Ocean Club, Grande Dunes (MB)
Menu:
Directions: