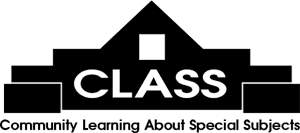 The Moveable Feast features literary luncheons with exciting authors at area restaurants on Fridays, 11 am - 1 pm, $30 each with a $5 cash rebate if the featured book is purchased.
Email
or call 843-235-9600 for more information.
Click here to register online!

Author:
Ariel Lawhon
Date/Time:
Tuesday 04/24/2018 at 11:00 AM
Book:
I Was Anastasia
Synopsis:
A rising star in historical suspense, Lawhon's prior works ("Flight of Dreams," a heart-wrenching novel about final flight of the Hindenburg, and "The Wife, the Maid and the Mistress," a wickedly entertaining who-done-it about the 1930-disappearance of Judge Joseph Crater) established her as a writer to watch. Now, in an enthralling new novel, she unravels the extraordinary twists and turns in Anna Anderson's 50-year battle to be recognized as Anastasia Romanov. Is she the Russian Grand Duchess, a beloved daughter and revered icon, or is she an impostor, the thief of another woman's legacy?
Restaurant:
Inlet Affairs
Menu:
Directions: