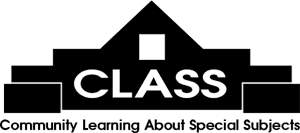 The Moveable Feast features literary luncheons with exciting authors at area restaurants on Fridays, 11 am - 1 pm, $30 each with a $5 cash rebate if the featured book is purchased.
Email
or call 843-235-9600 for more information.
Click here to register online!

Author:
Kimmery Martin
Date/Time:
Friday 03/16/2018 at 11:00 AM
Book:
Queen of Hearts
Synopsis:
The debut novel of this Mom/ER doc/Blogger is set against a background of hospital rounds and life-or-death decisions that pulses with humor and empathy while exploring the heart's capacity for forgiveness. Zadie Anson and Emma Colley have been best friends since their early twenties, when they first began navigating serious romantic relationships amid the intensity of medical school. Now they're happily married wives and mothers with successful careers – Zadie as a pediatric cardiologist and Emma as a trauma surgeon. Their lives in Charlotte, North Carolina are chaotic but fulfilling, until the return of a former colleague unearths a secret one of them has been harboring for years.
Restaurant:
Ocean One, Litchfield
Menu:
Directions: