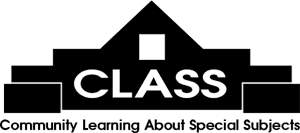 The Moveable Feast features literary luncheons with exciting authors at area restaurants on Fridays, 11 am - 1 pm, $30 each with a $5 cash rebate if the featured book is purchased.
Email
or call 843-235-9600 for more information.
Click here to register online!

Author:
John Hart
Date/Time:
Friday 03/02/2018 at 11:00 AM
Book:
The Hush
Synopsis:
Set in the world of his most beloved novel "The Last Child" ("A magnificent creation" ―The Washington Post), John Hart delivers a stunning vision of a secret world, rarely seen. It's been ten years since the events that changed Johnny Merrimon's life and rocked his hometown to the core. Since then, Johnny has fought to maintain his privacy, but books have been written of his exploits; he has fans, groupies. Living alone in the wilderness beyond town, Johnn's only connection to normal life is his old friend, Jack. They're not boys anymore, but the bonds remain. What they shared. What they lost. Building on the world first seen in "The Last Child," "The Hush" is more than an exploration of friendship, persistence and forgotten power. It takes the reader to unexpected places, and reminds us all why John Hart, after five consecutive New York Times bestsellers, still warrants comparison to such luminaries as Pat Conroy, Cormac McCarthy, and Scott Turow.
Restaurant:
Pawleys Plantation
Menu:
Directions: