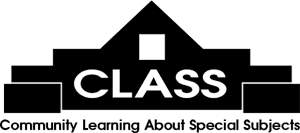 The Moveable Feast features literary luncheons with exciting authors at area restaurants on Fridays, 11 am - 1 pm, $30 each with a $5 cash rebate if the featured book is purchased.
Email
or call 843-235-9600 for more information.
Click here to register online!

Author:
Martha Boone
Date/Time:
Friday 02/23/2018 at 11:00 AM
Book:
The Big Free
Synopsis:
The "Big Free" is Charity Hospital and it's 1982 in New Orleans, and Charity is a big medical free-for-all. Elizabeth (based on the author's personal experience) is one of the first women in the toughest surgery department in America. With her pearls and her pink plaid socks, she doesn't fit in … at first. Half the doctors who start the surgery program never finish. Nothing in her proper southern upbringing prepares Elizabeth for the violence, debauchery and intensity of inner city trauma surgery. "The Big Free" is filled with unforgettable characters living the best and the worst New Orleans has to offer. Elizabeth learns more in six months at Charity than she learned in four years of medical school in Charleston. Will she make the cut, or will fear, exhaustion from the grueling pace, and disgust of the senseless violence prove too much?
Restaurant:
DeBordieu Colony Clubhouse
Menu:
Directions: