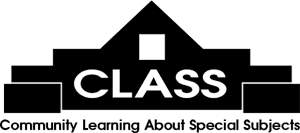 The Moveable Feast features literary luncheons with exciting authors at area restaurants on Fridays, 11 am - 1 pm, $30 each with a $5 cash rebate if the featured book is purchased.
Email
or call 843-235-9600 for more information.
Click here to register online!

Author:
Susan Meissner
Date/Time:
Friday 02/09/2018 at 11:00 AM
Book:
As Bright as Heaven
Synopsis:
From the acclaimed author of "Secrets of a Charmed Life" and "A Fall of Marigolds" comes a new novel set in Philadelphia during the Spanish flu epidemic of 1918, which tells the story of a family reborn through loss and love. In 1918, Philadelphia was a city teeming with promise. Even as its young men went off to fight in the Great War, there were opportunities for a fresh start on its cobblestone streets. Into this bustling town, came Pauline Bright and her husband, filled with hope that they could now give their three daughters – Evelyn, Maggie, and Willa – a chance at a better life. But just months after they arrive, the Spanish Flu reaches the shores of America and the pandemic claims more than twelve thousand victims in their adopted city. As Bright as Heaven is the compelling story of a mother and her daughters who find themselves in a harsh world not of their making, which will either crush their resolve to survive or purify it.
Restaurant:
Kimbel's, Wachesaw
Menu:
Directions: