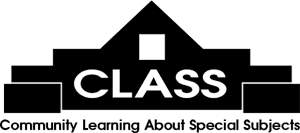 The Moveable Feast features literary luncheons with exciting authors at area restaurants on Fridays, 11 am - 1 pm, $30 each with a $5 cash rebate if the featured book is purchased.
Email
or call 843-235-9600 for more information.
Click here to register online!

Author:
Georgia Hunter
Date/Time:
Tuesday 01/16/2018 at 11:00 AM
Book:
We Were the Lucky Ones
Synopsis:
Inspired by the incredible true story of the Kurcs, a Jewish family living in Radom, Poland, who were separated at the start of World War II, determined to survive – and to reunite – Hunter excavates the remarkable history of her own family in this sweeping novel spanning six years and five continents. A tribute to the triumph of hope and love against all odds. Each of the five children of Sol and Nechuma Kurc found themselves desperately trying to find a way to survive the hostilities that permeated Europe. During the course of the war, the Kurcs are flung to distant points on the globe, from Brazil to Siberia. They work for the underground, fight battles in Italy, and are imprisoned in gulags. They stage daring escapes from ghettos, hide in plain sight in Polish cities and, always, yearn for the days when their family was whole. V-day finds some of the Kurcs together, but the celebration is empty; they are still sundered, mourning, and directionless. The Kurc family's final triumph is not tied to the defeat of the Nazis, but to the family's survival and reunion against impossible odds. Hunter sidesteps hollow sentimentality and nihilism, revealing instead the beautiful complexity and ambiguity of life in this extraordinarily moving tale.
Restaurant:
Kimbel's, Wachesaw
Menu:
Directions: