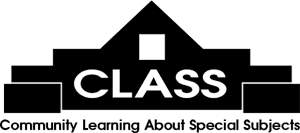 The Moveable Feast features literary luncheons with exciting authors at area restaurants on Fridays, 11 am - 1 pm, $30 each with a $5 cash rebate if the featured book is purchased.
Email
or call 843-235-9600 for more information.
Click here to register online!

Author:
Daren Wang
Date/Time:
Friday 11/17/2017 at 11:00 AM
Book:
The Hidden Light of Northern Fires
Synopsis:
Daren Wang is the founding Executive Director of AJC Decatur Book Festival, now in its twelfth year. As a public radio producer, he produced and/or hosted several series including The Spoken Word, Porches: The South and Her Writers, Circle of Friends, Between the Lines, ArtVoice, and Atlanta Forum. His writing has appeared in Paste Magazine, Five Points Magazine, the Atlanta Journal Constitution, AJC Travel, The Saporta Report, and others. "The Hidden Light of Northern Fires," his first novel, is rooted in the history of the only secessionist town north of the Mason Dixon Line and tells a story of redemption amidst a war that tore families and the country apart. Mary Willis has always been an outcast, an abolitionist in a town of bounty hunters and anti-Union farmers. After college, she dreams of exploring the country, but is obligated to take over the household duties and management of her family's farm, while her brother Leander avoids his own responsibilities. Helping runaways is the only thing that makes her life in Town Line bearable.
Restaurant:
Inlet Affairs
Menu:
Directions: