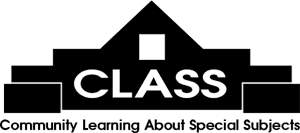 The Moveable Feast features literary luncheons with exciting authors at area restaurants on Fridays, 11 am - 1 pm, $30 each with a $5 cash rebate if the featured book is purchased.
Email
or call 843-235-9600 for more information.
Click here to register online!

Author:
Emily Colin
Date/Time:
Friday 11/03/2017 at 11:00 AM
Book:
The Dream Keeper's Daughter
Synopsis:
A woman discovers an impossible connection that transcends time and place in this stirring, unforgettable novel from the New York Times bestselling author of "The Memory Thief." Isabel Griffin has done her best to move on since her boyfriend, Max Adair, vanished without a trace eight years ago, leaving her heartbroken – and pregnant. Eerily enough, this isn't the first time someone Isabel loves has gone missing. When she was sixteen, her mother disappeared, and her father became obsessed with finding his long-lost wife – at the expense of parenting Isabel. Determined not to repeat her father's mistakes, Isabel works hard to become a respected archaeologist and a loving mother to her daughter, Finn, a little girl with very unusual abilities. But while Isabel is on a dig in Barbados, she receives a disturbing phone call. The hauntingly familiar voice on the other end speaks just four words – "Isabel. Keep her safe" – before they're disconnected. Isabel tries to convince herself that the caller can't possibly be Max. But what if it is, and Finn is in danger? As one mysterious event after another occurs, she can't shake the feeling that, despite what everyone else believes, Finn's father is alive – and he's desperately trying to reach her. Moving effortlessly between modern-day South Carolina and nineteenth-century Barbados, Emily Colin takes her readers on a passionate and sweeping tale of a woman haunted by a loss she can't explain, and a future she can't yet choose.
Restaurant:
Pawleys Plantation
Menu:
Directions: