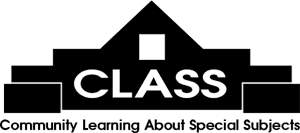 The Moveable Feast features literary luncheons with exciting authors at area restaurants on Fridays, 11 am - 1 pm, $30 each with a $5 cash rebate if the featured book is purchased.
Email
or call 843-235-9600 for more information.
Click here to register online!

Author:
Bryn Chancellor - Change!
Date/Time:
Friday 10/27/2017 at 11:00 AM
Book:
Sycamore
Synopsis:
An award-winning writer makes her debut with this mesmerizing page-turner in the spirit of "Everything I Never Told You" and "Olive Kitteridge." Out for a hike one scorching afternoon in Sycamore, Arizona, a newcomer to town stumbles across what appear to be human remains embedded in the wall of a dry desert ravine. As news of the discovery makes its way around town, Sycamore's longtime residents fear the bones may belong to Jess Winters, the teenage girl who disappeared suddenly some eighteen years earlier, an unsolved mystery that has soaked into the porous rock of the town and haunted it ever since. In the days it takes the authorities to make an identification, the residents rekindle stories, rumors, and recollections both painful and poignant as they revisit Jess's troubled history. In resurrecting the past, the people of Sycamore will find clarity, unexpected possibility, and a way forward for their lives. Skillfully interweaving multiple points of view, Bryn Chancellor knowingly maps the bloodlines of a community and the indelible characters at its heart – most notably Jess Winters, a thoughtful, promising adolescent poised on the threshold of adulthood. Evocative and atmospheric, "Sycamore" is a coming-of-age story, a mystery, and a moving exploration of the elemental forces that drive human nature – desire, loneliness, grief, love, forgiveness, and hope – as witnessed through the inhabitants of one small Arizona town.
Restaurant:
Ocean One, Litchfield
Menu:
Directions: