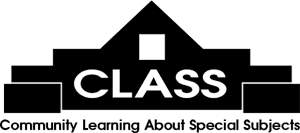 The Moveable Feast features literary luncheons with exciting authors at area restaurants on Fridays, 11 am - 1 pm, $30 each with a $5 cash rebate if the featured book is purchased.
Email
or call 843-235-9600 for more information.
Click here to register online!

Author:
Jim Fergus
Date/Time:
Friday 09/15/2017 at 11:00 AM
Book:
The Vengeance of Mothers
Synopsis:
The award-winning author of several fiction and nonfiction books, Jim Fergus' novel "One Thousand White Women" won Best Book of the West and has sold more than a million copies both in the U.S. and France. His newest novel begins: "9 March 1876, My name is Meggie Kelly and I take up this pencil with my twin sister, Susie. We have nothing left, less than nothing. The village of our People has been destroyed, all our possessions burned, our friends butchered by the soldiers, our baby daughters gone, frozen to death on an ungodly trek across these rocky mountains. Empty of human feeling, half-dead ourselves, all that remains of us intact are hearts turned to stone. We curse the U.S. government, we curse the Army, we curse the savagery of mankind, white and Indian alike. We curse God in his heaven. Do not underestimate the power of a mother's vengeance..."
Restaurant:
21 Main, North Myrtle Beach
Menu:
Directions: