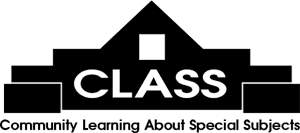 The Moveable Feast features literary luncheons with exciting authors at area restaurants on Fridays, 11 am - 1 pm, $30 each with a $5 cash rebate if the featured book is purchased.
Email
or call 843-235-9600 for more information.
Click here to register online!

Author:
Nicole Seitz
Date/Time:
Friday 09/01/2017 at 11:00 AM
Book:
The Cage-maker
Synopsis:
Bringing the New Orleans of the late 1800s and early 1900s vividly to life, Nicole Seitz's latest novel unfolds as a series of letters, journal entries, and newspaper articles discovered in the secret compartment of an enormous and exquisitely detailed birdcage that Trish, a 21st century blogger, has inherited from a heretofore unknown relative. As she peruses the documents, Trish finds herself irresistibly drawn into the history of her family – a tale that is, as one letter puts it, "part love story and part horror and madness."
Restaurant:
Kimbel's at Wachesaw
Menu:
Directions: