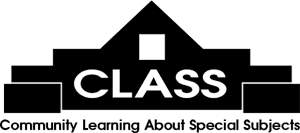 The Moveable Feast features literary luncheons with exciting authors at area restaurants on Fridays, 11 am - 1 pm, $30 each with a $5 cash rebate if the featured book is purchased.
Email
or call 843-235-9600 for more information.
Click here to register online!

Author:
Bren McClain - Full!
Date/Time:
Friday 07/28/2017 at 11:00 AM
Book:
One Good Mama Bone
Synopsis:
McClain's writing is distinguished by a sophisticated and detailed portrayal of the day-to-day realities of rural poverty and an authentic sense of time and place that marks the best southern fiction. Her characters transcend their archetypes and her animal-as-teacher theme recalls the likes of "Water for Elephants" and "The Art of Racing in the Rain." "One Good Mama Bone" explores the strengths and limitations of parental love, the healing power of the human-animal bond, and the ethical dilemmas of raising animals for food.
Restaurant:
Caffe Piccolo
Menu:
Directions: