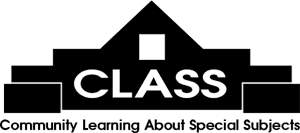 The Moveable Feast features literary luncheons with exciting authors at area restaurants on Fridays, 11 am - 1 pm, $30 each with a $5 cash rebate if the featured book is purchased.
Email
or call 843-235-9600 for more information.
Click here to register online!

Author:
Karen Robards
Date/Time:
Friday 07/07/2017 at 11:00 AM
Book:
The Ultimatum
Synopsis:
The first thriller in the "Guardian" series by New York Times bestselling author Karen Robards, perfect for fans of Karen Rose and Sandra Brown. Bianca St. Ives is smart, talented and beautiful. She's also a high-end thief, a master manipulator, a card shark, and a genius of disguise. A femme fatale Robin Hood running a multinational firm with her father, she makes a living swindling con men out of money they stole and giving it back to those who should rightfully have it. Her father has prepared her well to carry on the family business, and now the prodigy has surpassed the master. But her latest mission didn't go to plan – millions of dollars and top secret government documents went missing, and her father was supposedly killed. But not everyone believes in his death, including the US government. They'll stop at nothing to capture Richard St. Ives – a high-value target who has been on most-wanted lists all over the world – even if it means using Bianca as bait.
Restaurant:
Pawleys Plantation
Menu:
Directions: