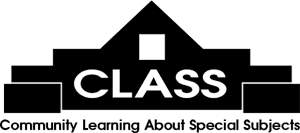 The Moveable Feast features literary luncheons with exciting authors at area restaurants on Fridays, 11 am - 1 pm, $30 each with a $5 cash rebate if the featured book is purchased.
Email
or call 843-235-9600 for more information.
Click here to register online!

Author:
Susan Boyer
Date/Time:
Friday 06/30/2017 at 11:00 AM
Book:
Lowcountry Bonfire
Synopsis:
Private Investigators Liz Talbot and Nate Andrews have worked their share of domestic cases. So when Tammy Sue Lyerly hires them to find out what her husband is hiding, they expect to find something looney but harmless. After all, this is the guy who claims to have been a DEA agent, a champion bull rider, and a NASCAR driver. But when he turns up dead the morning after Liz and Nate deliver incriminating photos, Tammy Sue becomes the prime suspect. Questioning the truth of Zeke Lyerly's tall-tales, Liz and Nate race to uncover small town scandals, long buried secrets, and the victim's tumultuous past to keep Tammy Sue out of jail and the case from going up in flames.
Restaurant:
Inlet Affairs
Menu:
Directions: