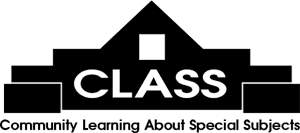 The Moveable Feast features literary luncheons with exciting authors at area restaurants on Fridays, 11 am - 1 pm, $30 each with a $5 cash rebate if the featured book is purchased.
Email
or call 843-235-9600 for more information.
Click here to register online!

Author:
Gail Godwin
Date/Time:
Friday 06/16/2017 at 11:00 AM
Book:
Grief Cottage
Synopsis:
The haunting tale of a desolate cottage, and the hair-thin junction between this life and the next, from three-time National Book Award finalist and the bestselling author of more than a dozen critically acclaimed books, including "Publishing," a memoir, and the novels "Flora," "Father Melancholy's Daughter," and "Evensong." Literary icon Gail Godwin turns her keen observation on eleven-year-old Marcus who, after his mother's death, is sent to live on a small South Carolina island with his great aunt, a reclusive painter with a haunted past. Aunt Charlotte, otherwise a woman of few words, points out a ruined cottage, telling Marcus she had visited it regularly after she'd moved there thirty years ago because it matched the ruin of her own life...
Restaurant:
Kimbel's, Wachesaw
Menu:
Directions: