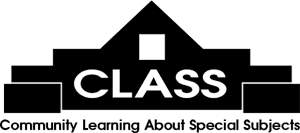 The Moveable Feast features literary luncheons with exciting authors at area restaurants on Fridays, 11 am - 1 pm, $30 each with a $5 cash rebate if the featured book is purchased.
Email
or call 843-235-9600 for more information.
Click here to register online!

Author:
Walt Gragg
Date/Time:
Friday 06/02/2017 at 11:00 AM
Book:
Red Line
Synopsis:
WWIII explodes in this electrifying debut military thriller in the tradition of "Red Storm Rising" and "The Third World War." A resurgent Russian Empire launches a deadly armored thrust into the heart of Germany, and WWIII explodes. With a powerful blizzard providing cover, Russian tanks thunder down the autobahns while undercover Spetsnaz teams strike at vulnerable command points. Standing against them are the woefully undermanned American forces. What they lack in numbers they make up for in superior weapons and training. But before the sun rises they are on the run across a smoking battlefield crowded with corpses. Any slim hope for victory rests with one unlikely hero. Army Staff Sergeant George O'Neill, a communications specialist, may be able to reestablish links that have been severed by hostile forces, but that will take time. While he works, it's up to hundreds of individual American soldiers to hold back the enemy flood.
Restaurant:
Hot Fish Club
Menu:
Directions: