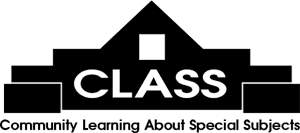 The Moveable Feast features literary luncheons with exciting authors at area restaurants on Fridays, 11 am - 1 pm, $30 each with a $5 cash rebate if the featured book is purchased.
Email
or call 843-235-9600 for more information.
Click here to register online!

Author:
Michelle Gable
Date/Time:
Friday 05/26/2017 at 11:00 AM
Book:
The Book of Summer
Synopsis:
This bestselling author, who has transported us to Paris with "The Paris Apartment" and "I'll See You in Paris," now turns her generation-jumping eye on Nantucket where physician Bess Codman has returned to her family's compound, Cliff House, for the first time in four years. Her great-grandparents built Cliff House almost a century before, but due to erosion, the once-grand home will soon fall into the sea. Though she's purposefully avoided the island, Bess must now pack up the house and deal with her mother, a notorious town rabble-rouser, who refuses to leave. "The Book of Summer" unravels the power and secrets of Cliff House as told through the voices of Ruby Packard, a bright-eyed and idealistic newlywed on the eve of WWII, the home's definitive guestbook, and Bess herself. Bess's grandmother always said it was a house of women, and by the very last day of the very last summer at Cliff House, Bess will understand the truth of her grandmother's words in ways she never contemplated.
Restaurant:
Inlet Affairs
Menu:
Directions: