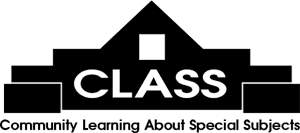 The Moveable Feast features literary luncheons with exciting authors at area restaurants on Fridays, 11 am - 1 pm, $30 each with a $5 cash rebate if the featured book is purchased.
Email
or call 843-235-9600 for more information.
Click here to register online!

Author:
Cokie Roberts
Date/Time:
Saturday 03/18/2017 at 11:00 AM
Book:
Ladies of Liberty
Synopsis:
Fans of #1 New York Times bestselling author Cokie Roberts, also a celebrated journalist for ABC and NPR, will love this stunning nonfiction picture book, "Ladies of Liberty," based on her acclaimed work for adults. Highlighting the female explorers, educators and writers, as well as political and social activists, that shaped our nation's early history, this is the stunning follow-up to her children's book "Founding Mothers." Beautifully illustrated by Caldecott Honor-winning artist Diane Goode, "Ladies of Liberty" pays homage to a diverse selection of ten remarkable women who have shaped the United States, covering the period of 1776 to 1824. Drawing on personal correspondence and private journals, Cokie Roberts brings to life the extraordinary accomplishments of these women who created the framework for our current society, a generation of reformers and visionaries.
Restaurant:
Pawleys Plantation
Menu:
Directions: