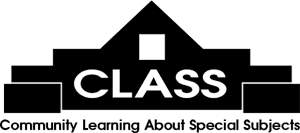 The Moveable Feast features literary luncheons with exciting authors at area restaurants on Fridays, 11 am - 1 pm, $30 each with a $5 cash rebate if the featured book is purchased.
Email
or call 843-235-9600 for more information.
Click here to register online!

Author:
Charlie Lovett
Date/Time:
Tuesday 03/14/2017 at 11:00 AM
Book:
The Book of the Grail
Synopsis:
In an English cathedral city, passionate bibliophile and Holy Grail enthusiast Arthur Prescott works to uncover a long-lost secret about the cathedral's past – and its connections to King Arthur and the Knights of the Round Table . . . Arthur Prescott is happiest when surrounded by the ancient books and manuscripts of the Barchester Cathedral Library. He finds little satisfaction in his job teaching English in the concrete buildings of the University of Barchester, where life seems like a never-ending committee meeting. But in the cathedral library, he contentedly nurtures his secret fascination with the Holy Grail and researches his perennially unfinished guidebook to the medieval cathedral. When a beautiful young American named Bethany Davis arrives in Barchester charged with digitizing the library's manuscripts, Arthur's tranquility is broken. Concerned by the threat technology poses to the library he loves, Arthur sets himself in opposition to Bethany, only to find in her a kindred spirit with a similar love for knowledge and books – and a fellow Grail enthusiast.
Restaurant:
Ocean Club, Grande Dunes, Myrtle Beach
Menu:
Directions: