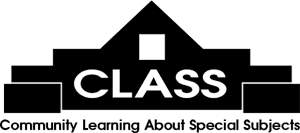 The Moveable Feast features literary luncheons with exciting authors at area restaurants on Fridays, 11 am - 1 pm, $30 each with a $5 cash rebate if the featured book is purchased.
Email
or call 843-235-9600 for more information.
Click here to register online!

Author:
Bill Noel
Date/Time:
Friday 03/24/2017 at 11:00 AM
Book:
Dead Center
Synopsis:
In this thrilling follow up to "Silent Night," Chris Landrum and the rest of the quirky gang are back for another rousing adventure on Folly Beach. Chris' world is turned upside down when he stumbles on the body of a killer for hire. His friends are convinced they know who the hit man was sent to kill, and ask the retired bureaucrat to stick his nose in business that should be left to the police. If that's not enough, Chris comes home to an intruder intent on taking his life; his best friend announces he's moving out of state; and his long-term girlfriend may be leaving him. Add to the mix, a participant in the witness protection program and a bookstore owner with a mysterious past, and once again, Chris is in the crosshairs of a murderer.
Restaurant:
Ocean One, Litchfield Beach
Menu:
Directions: