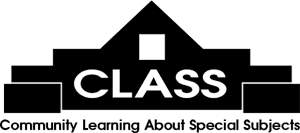 The Moveable Feast features literary luncheons with exciting authors at area restaurants on Fridays, 11 am - 1 pm, $30 each with a $5 cash rebate if the featured book is purchased.
Email
or call 843-235-9600 for more information.
Click here to register online!

Author:
Phillip Lewis
Date/Time:
Friday 03/17/2017 at 11:00 AM
Book:
The Barrowfields
Synopsis:
A richly textured coming-of-age story about fathers and sons, home and family, recalling classics by Thomas Wolfe and William Styron, by a powerful new voice in fiction. Just before Henry Aster's birth, his father – outsized literary ambition and pregnant wife in tow – reluctantly returns to the small Appalachian town in which he was raised and installs his young family in an immense house of iron and glass perched high on the side of a mountain. There, Henry grows up under the writing desk of this fiercely brilliant man. But when tragedy tips his father toward a fearsome unraveling, what was once a young son's reverence is poisoned and Henry flees, not to return until years later when he, too, must go home again.
Restaurant:
Kimbel's, Wachesaw Plantation
Menu:
Directions: