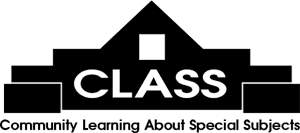 The Moveable Feast features literary luncheons with exciting authors at area restaurants on Fridays, 11 am - 1 pm, $30 each with a $5 cash rebate if the featured book is purchased.
Email
or call 843-235-9600 for more information.
Click here to register online!

Author:
Susan Meissner
Date/Time:
Friday 03/10/2017 at 11:00 AM
Book:
A Bridge Across the Ocean
Synopsis:
Wartime intrigue spans the lives of three women – past and present – in the latest novel from the acclaimed author of "Secrets of a Charmed Life." February, 1946. World War Two is over, but the recovery from the most intimate of its horrors has only just begun for Annaliese Lange, a German ballerina desperate to escape her past, and Simone Deveraux, the wronged daughter of a French Résistance spy. Now the two women are joining hundreds of other European war brides aboard the renowned RMS Queen Mary to cross the Atlantic and be reunited with their American husbands. When the voyage ends at New York Harbor, only one of them will disembark...
Restaurant:
Pawleys Plantation
Menu:
Directions: