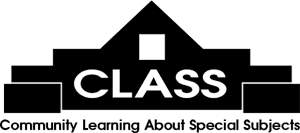 Some Art Works and CLASS-sponsored events (receptions, fundraisers) are held at the Litchfield Exchange; others (Moveable Feasts, Kimbel Concert Series, and Women's Retreats) are held other locations.
Click on class number 166 here or below to complete the enrollment form:
166 - Expressive Seaside Healing: Soul Mosaic Retreat

Instructor: Lisa Rosof
Dates: Mar 20, 2018 to Mar 22, 2018
Time: From 3:00 PM to 3:00 PM
Materials: Provided with registration
Class Cost: $0.00
Is Class Open? yes
Description: Step out of the complexity of life to listen deeply to your body, heart and mind with the capable guidance of certified yoga therapist Lisa Rosof. In this fertile and serene oceanfront atmosphere and with practical instruction and individual and group support, awareness sharpens, self-discovery and self-knowledge grow, creation and intuition artfully unfold. The retreat offers periods of silence, leisurely beach and nature walks, mindfulness meditation, guided inquiry, gentle movement, soul mosaic creativity, heavenly seaside sleep and delicious Gullah meals from the best of Lowcountry cuisine - all at Sea View Inn on Pawleys Island. Space is limited. Room, workshop, six meals and all gratuities included, $400 double occupancy, $450 single. 843.235.9600 or ClassAtPawleys.com.