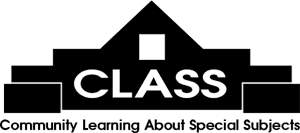 Some Art Works and CLASS-sponsored events (receptions, fundraisers) are held at the Litchfield Exchange; others (Moveable Feasts, Kimbel Concert Series, and Women's Retreats) are held other locations.
Click on class number 166 here or below to complete the enrollment form:
166 - Keeping It Simple:Mindfulness thru Stress & Suffering, VII

Instructor: Lisa Rosof
Dates: May 2, 2017 to Jun 6, 2017
Time: From 12:00 PM to 1:00 PM
Materials: Book purchase
Class Cost: $100.00
Is Class Open? yes
Description: Section VI: Mindfulness with Lisa Rosof. Based on the easy-to-use book by Richard Fields, Ph.D., "A Year of Living Mindfully," Section VI includes 5 weeks (May 2-June 6, no class May 30) of core mindfulness practices to deal with stress and suffering. Prior participation is not required. These consecutive teachings help us to be less reactive, more compassionate and gentler with ourselves and others, less judgmental, less critical and more understanding of our own and others' suffering. Purchase of the book prior to class is essential. For course information and questions, contact Lisa Rosof, 843-504-1057 or lcrosof@gmail.com. Register with CLASS, 843-235-9600 or ClassAtPawleys.com.